Description
Black Raspberry is fantastic for the skin.  It contains a high amount of omega -6 and omega-3 essential fatty acids their antioxidant activity prevents skin damage, and encourages healthy skin growth.  Black Raspberry oil has been shown to have anti-inflammatory properties.
Organic Lavender Bath Bomb
Our bath bombs are luxurious and moisturizing.  They are huge, weighing half a pound each. You can use a whole one or break it up for two or more baths.  The scent will fill your tub without being overpowering and you will enjoy the spa like effervescence as it dissolves completely.  The almond oil in it will leave your skin smooth and moisturized.
Ingredients – Sodium bicarbonate (baking soda), citric acid (natural process in citrus fruits), almond oil, Essential Oils. Naturally colored with mica.
How To Use 
Approx. 8 oz (you can even split it and use it twice!)-Pop it in the bath as you draw your next bath and emerge soothed, smoothed, uplifted, and smelling wonderful!
Product size: 8oz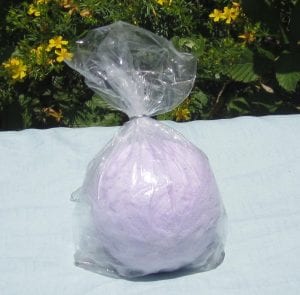 Organic Luxury Soaps
These luxurious soaps leave you feeling clean and smelling great. They don't leave a film like some bar soaps do. We don't use any animal fats, we use natural organic oils to keep your skin moisturized and hydrated. They are made with Organic Essential Oils so there is no need to worry about skin irritations due to fragrance allergies. It can also be used as a shampoo / shaving bar. This product is dye-free.
Ingredients – Saponified oils of Coconut, Olive, Grape Seed and Cocoa Butter, Essential Oils.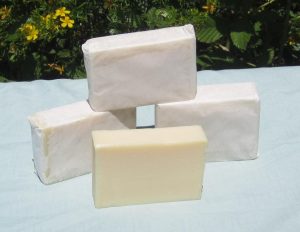 Product size: 4oz
Organic Luxury Solid Lotion
Solid lotion has been making the rounds recently and for good reason.  It is great for traveling or just throwing in your purse. No need to worry about having a mess from an exploded bottle.  The organic products we use will leave you moisturized and smelling great all day. Just grab the bar from inside the tin and rub it over your whole body, or let it melt in your hands and rub it in.  Once you start using solid lotion, you will never go back to liquid lotion. This product is dye-free.
Ingredients – Cocoa Butter, Coconut Oil, Beeswax, Essential Oils.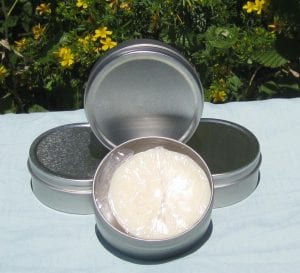 Product size: 4oz