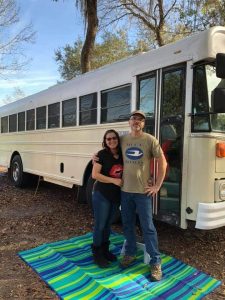 Skoolies are repurposed school buses that have been converted into mobile homes or RVs. The idea of transforming a school bus into a home on wheels is not a new one, but in recent years it has gained popularity as more people look for affordable, sustainable, and unique living options. Skoolies provide a unique form of housing that offers freedom, flexibility, and affordability to those who choose to live in them.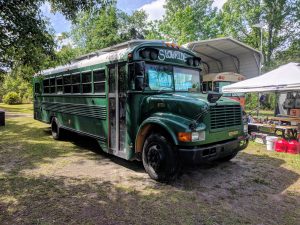 For those unfamiliar with skoolies, the conversion process involves removing the seats and interior panels of a school bus and adding insulation, electrical systems, plumbing, and custom furnishings to create a livable space. The resulting mobile home can be equipped with all the amenities of a traditional home, including a kitchen, bathroom, sleeping areas, and living space. Skoolies offer a unique and creative solution to the challenges of modern living, and provide an opportunity for people to escape the constraints of traditional housing and live life on their own terms.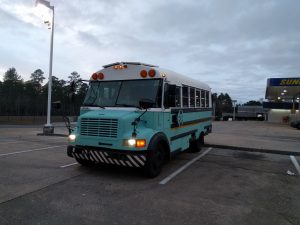 One of the primary appeals of skoolies is their affordability. Compared to traditional homes and RVs, school buses can be purchased for a fraction of the cost, making them an attractive option for those looking for a more budget-friendly housing option. Skoolies also offer the freedom of mobility, allowing their owners to travel and explore new places with ease. For those who enjoy living off the grid, skoolies offer the ability to live a sustainable lifestyle and minimize their impact on the environment.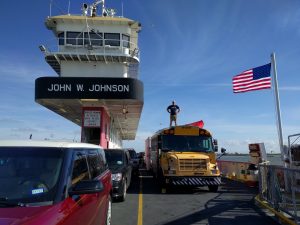 Skoolies are also a great option for those looking for a unique and personalized living space. With their large, open interiors, skoolies provide ample space for customization and creativity. Many skoolie owners choose to add custom furnishings, unique design elements, and custom storage solutions to create a space that is truly their own. The end result is a mobile home that is not only functional and practical, but also reflective of the owner's unique style and personality.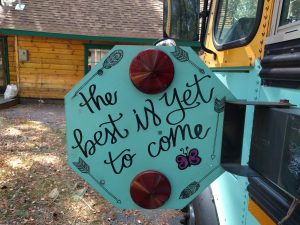 Skoolies are a unique and innovative solution to the challenges of modern living. With their affordability, mobility, and customization options, skoolies are appealing to a wide range of people, from those looking for a more budget-friendly housing option, to those seeking a sustainable and off-grid lifestyle. Whether you're looking for a unique living space or simply a new way to explore the world, skoolies offer a creative and affordable solution that is truly one of a kind.